Wonder
In 1975, studio executives didn't believe that a Wonder Woman television program would be a hit. They were, of course, dead wrong.
As a little girl growing up in Phoenix, Arizona, Lynda Carter would flip through the pages of Wonder Woman comics, inspired by the titular superhero's daring adventures. At the time, Wonder Woman was the most prominent female superhero in popular culture, and for many girls like Lynda, a source of inspiration.
When Lynda accepted the role of Wonder Woman in the first popular live-action portrayal of the superhero, she became an icon, inspiring countless fans around the world. Wonder Woman 1984 actress Kristin Wiig, Michigan Attorney General Dana Nessel, and actor and producer Billy Eichner are among many who have cited Lynda's Wonder Woman as a beloved part of their childhoods.
The Wonder Woman legacy has been a part of Lynda's life for over 45 years. She frequently appears at comic book conventions and has been interviewed in documentaries like Wonder Women! The Untold Story of American Superheroines regarding the character's impact.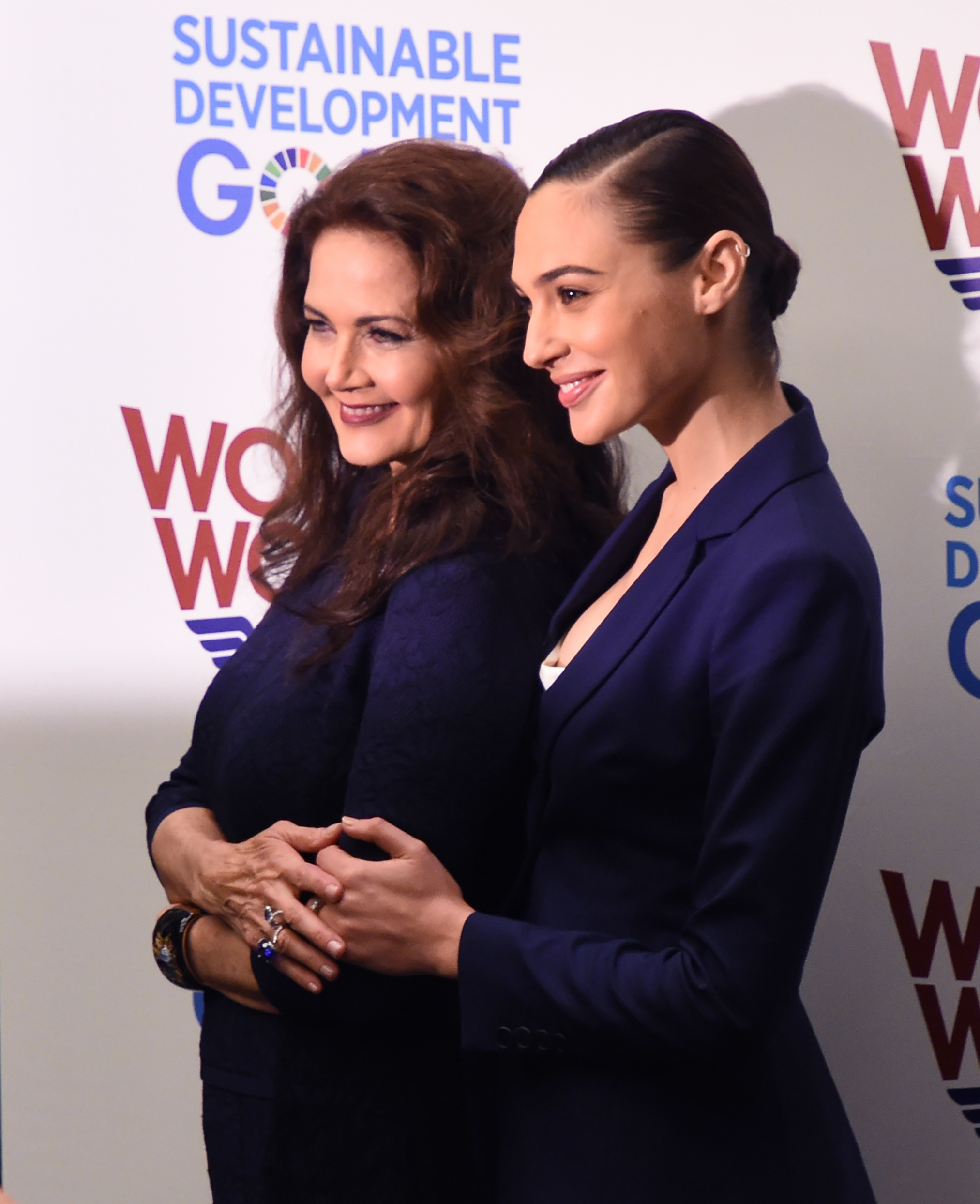 During the 75th anniversary of Wonder Woman, Lynda spoke at the United Nations Headquarters in New York to commemorate the selection of Wonder Woman as a UN Ambassador for the empowerment of women and girls.
Lynda continues to advocate for women and girls through this beloved character, as well as the LGBTQ+ community and others who have been impacted by Wonder Woman.
Lynda is proud to support her fellow Wonder Women Patty Jenkins and Gal Gadot as they bring Diana Prince's story to a new generation.
Woman